The Rafa Nadal Academy by Movistar has designed an annual and semester program, for young players from 12 to 18 years old, based on the enriching experience acquired through years of success on the professional tour. The prestigious team of coaches, headed by Toni Nadal himself, is responsible for training young players and preparing them for the tennis of the future.
The aim of the programme is to maximise the potential of each player at a high-performance centre where they can combine their tennis activities with excellence in their studies. After their time at the Rafa Nadal Academy by Movistar, players will have the option to continue their academic training by applying for scholarships at top US universities.
Tennis coaching and academic education are accompanied by comprehensive human training based on values such as hard work, humility, tolerance, patience, respect, integrity, discipline, organisation and commitment. All of these values are taught on the "Building a Champion" course, which also includes fundamental aspects such as physical and mental training and the importance of nutrition.
State-of-the-art facilities, meticulous methodology, the quality of the teaching staff and academic excellence all mean that the prestige of this annual (or semester) plan is in keeping with that of the player whose name graces the Academy.
We look forward to seeing you in Mallorca!
We wanted to let you know that enrolment is still open for the Annual and Semester Program, school year 2021-2022, which will begin on September 6, 2021


We are pleased to inform you that we have incorporated a new performance-based scholarship program to facilitate access to RNA for young tennis players who have a proven high level of tennis and / or academic studies. Scholarships covering from 5% to 25% of the program fee. The tennis scholarships will be valued according to the player's tennis level as well as the potential of each applicant which will be valued by our head coaches. For the academic scholarships, the reports of each student will be valued. If you wish to receive detailed information, please do not hesitate to contact our Admissions team.
Your child's health is our main focus. Train safely!

The Academy facilities have been conditioned to comply with the safety and hygiene protocols established by the health authorities. Thanks to the synergy with Quirónsalud (health partner of the Academy), the Rafa Nadal Academy by Movistar has been considered by the press and by international institutions as a success story and as an example in terms of the level of trust and security, thanks to its management through the health crisis caused by COVID19. It has also obtained the "Safe COVID-19 Protocol by Quirónsalud" seal issued by Applus +. This seal certifies the quality and efficiency of the Academy's work processes to guarantee the safety and well-being of all its players. Click here for more information.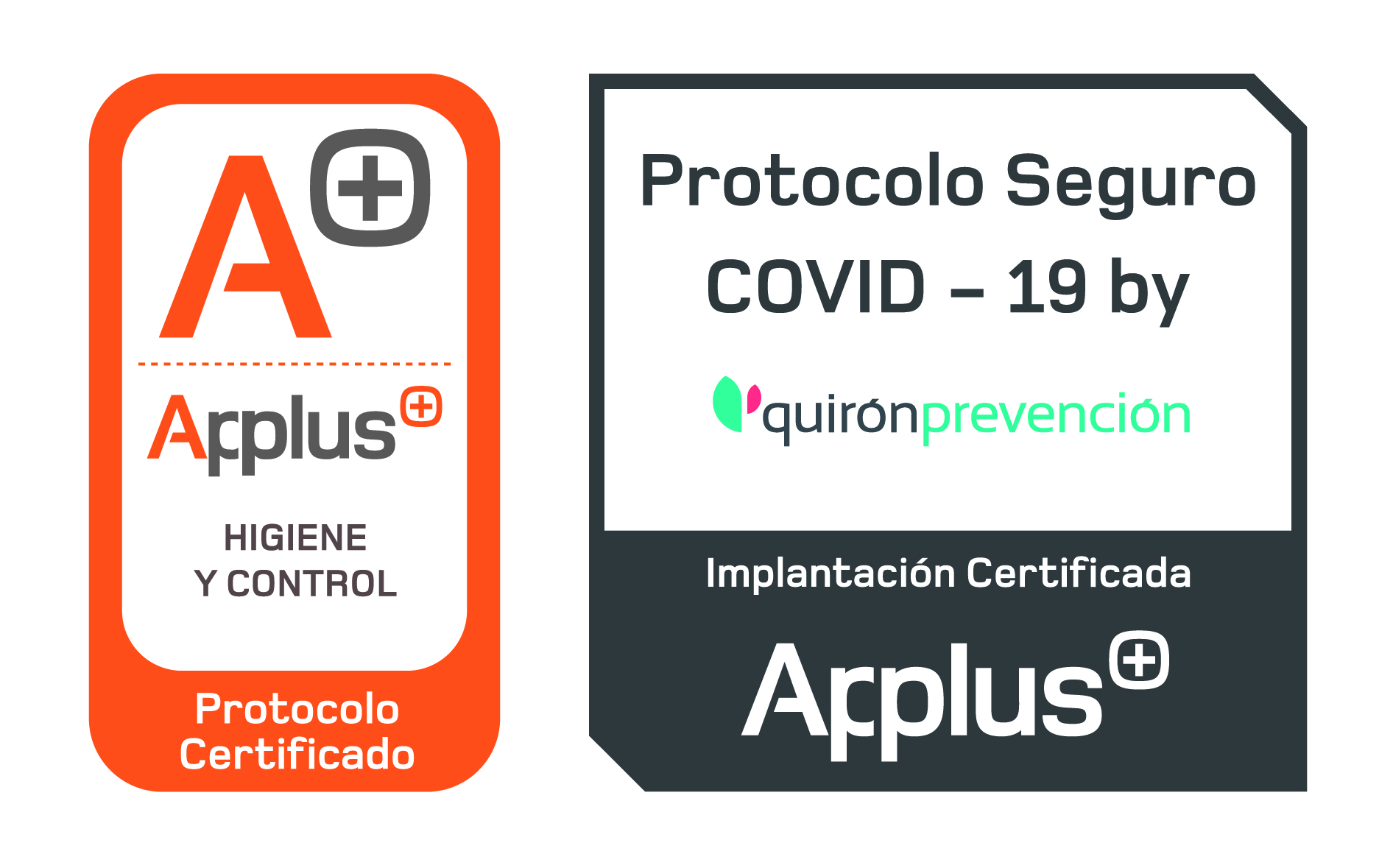 Boost your future at the Rafa Nadal Academy By Movistar!